Finally, the much anticipated points update for Star Wars: Legion!
Note: The points changes are summarized at the bottom of the article in a table if you don't want to read my takes.
This is the third points update for Legion; the first was released a little over a year ago, in November 2020. In this article, I will go over what the updates were and my takes on them. Changes will be reflected as the difference from the last update, not from a unit's card. For example, Darth Vader received a 15 point reduction in the 2020 update, from 190 to 175; he received a 15 bump in this one (along with a slew of buffs). The entry in this article would say (+15) instead of (-10).
There are a lot of changes in this update, and while I am going to attempt to hit most of them, I will not cover every single change.
Since points re-balance is primarily for tournament play, this article will focus on the (new) competitiveness of the affected units, as well as how some of the changes effect units that weren't directly changed.
I am going to use a rating scale for the relative competitive viability of a given unit (this is the same rating scale I used the last two times). This is just my opinion based on experience; don't let me or anyone else tell you what you should or shouldn't play if you disagree or find a particular unit/combination fun. The most important thing in any tabletop game is making sure you are comfortable with what you are putting on the table and you have fun when doing so. These ratings (particularly Viable through Highly Competitive) are also somewhat smallish grades of nuance; Legion is ultimately a very balanced game where nearly any unit can be strong in the right hands. But, you know, pundits gotta pundit, right?
You can find the docs here: https://www.atomicmassgames.com/star-wars-legion-documents
Competitive tiers
Here is the scale:
Handicap: If you are bringing one of these units to a tournament, you are basically handicapping yourself.
Situational: These units/upgrades are decent in the hands of a skilled player ,with the right setup cards or match-up. However, they are sometimes not consistently strong in a large form tournament setting where you have to account for multiple different scenarios, tables, and opposing match-ups over 6-10 games in a row.
Viable: Can be very solid if supported correctly in the right build.
Competitive: Units or upgrades that are very strong, versatile options in a tournament setting. Lists are often built around these units.
Highly Competitive: Units or upgrades that are taken in nearly every tournament list, often in multiples (if possible).
Without further ado, lets get to the changes, in no particular order. Some of these are going to be lumped together for ease of presentation, and indeed many of them have common themes. There are some errata and other rules changes that are also extremely relevant for balance, and will be lumped together with the units they impact.
Setup Phase and Battle Card Selection (Blue/Red Player)
Might as well hit these first. We talked extensively about what we think these changes collectively mean for the game on Notorious Scoundrels, so I won't rehash that entire conversation, but here is the TLDR below.
Four Card Flip
Instead of discarding a card and flipping three cards, flip four cards.
Love everything about this change. Blue player can no longer force the third slot objective. This doesn't really effect Blue player's ability to tailor the battle deck in aggregate (which is a good thing, in my opinion) but it removes the negative play experience of Red being forced to play something that you can't veto.
Note that I say blue player can no longer force a third slot objective. Red player still can since they have the last ban, as long as they don't use their first ban on the second card in the row. Think about it this way; if Blue vetoes the first card in a row, red passes (or vetoes another row); if Blue vetoes the second card in that row, red passes again, and you end up with the third card. If Blue vetoes a different row with their first veto or passes, red can double veto to that third card. Basically there is no way for Blue to veto the third card unless Red allows them to, and Red can always use their vetoes to reach that third card. This is probably fine, given that said card will still be one that Blue selected to put in their deck.
Red Chooses Table Side
I love the four card flip, I really dislike the table side change. It doesn't seem overly necessary, for starters; I experimented with a full blown 800 point no bid red player list at SoCal Open (which went pretty well) where none of these changes were in effect. Right now you can make a perfectly fine no bid list that basically doesn't care what battle cards you use and therefore mitigates the primary advantage of Blue player. I'm worried about the effect this change will have on more traditional "defensive" blue player lists that rely on their aggregate deck and table side to create a situation where they can defend a part of the battlefield through strategy and nuance. I could see this negatively impacting list diversity, but we'll see. It feels odd to not have to pay (in bid) for an advantage that is either arbitrarily minimal or extremely significant, depending on how good your TO is at making balanced tables (which you should definitely still be trying to do). As a map maker myself, I always strive as much as possible to make a balanced table, and I always fail. TOs, don't worry about intentionally making one side better than the other; that will happen anyway in ways that are useful and nuanced if you try and make a perfectly balanced table.
Galactic Republic
TLDR: Clone based lists got hit hard, some other stuff got minor buffs. We have yet to see what effect the Kashyyk wave has on the GAR faction, but competitive GAR lists have basically been locked into "Rexstar" and "slightly different Rexstar" for the last two years. These changes will definitely be enough to force GAR players to break that mold; we'll have to see if its too heavy handed against the faction as a whole.
Clones
Old Rank: Highly Competitive
New Rank: Viable
Might as well get this out of the way.
For starters, I did call this section "Clones" and not "Republic" because it is definitely the Rex centered "clone ball" style lists that got the most hits. TLDR: Clone Troopers can only share one token, Take That Clankers requires an aim action (no more move and shoot with Offensive Push), Rex, Clone Commander, Echo, Fives all went up in points. ARC DC-15x loses Critical.
So that is a lot of different things. Each of these changes is pretty reasonable in isolation; it's easy to forget how dominant Clones were over the last year before the bus meta crashed into them (the bus is also getting nerfed, by the way) but Rex Clones won the first three major tournaments of 2021 in a row (Invader League twice, Dallas Open) and took five of the top eight spots at Atlantic City Open, before the Rebel Armor meta showed up and started pushing them out for Lone Star Open and SoCal Open (both of which were won by double T-47 lists of different varieties). It is something like six or seven different nerfs though. Maybe some combination of a handful of these coupled with the token sharing change would have been enough.
It's going to be sort of hard to assess how these changes effect the Republic faction as a whole; you probably can still run a "Rexstar", but you might want to also look to some of the other non-clone Republic units on your shelf, many of which got some modest cuts or buffs (some clone units did too; DC-15, DP-23, and Phase I personnel upgrades all went down).
Besides the actual point cut to the Phase I DC-15, it also looks decent in light of the Clone Trooper changes, since it saves you spending a surge token on offense. The Clone Trooper sharing nerf is also indirectly a relative buff to Exemplar, which isn't effected by the restriction; I wonder if you will see more Anakin, Padme, or Yoda.
Republic Stuff that Isn't Clones
Anakin (-5)
Old Rank: Situational
New Rank: Competitive
Not only did Anakin get a nice little points cut, he also got Defend 1 added on to his two pip. If there is one thing Force Users like, it is dodge tokens, and Anakin doubly so since he can gain Exemplar. Anakin definitely needed the help (despite the recent heroics of one Keegan Evans). Defend 1 still doesn't help Anakin on the turn he most needs a dodge token (his flaw card turn) but maybe it will be enough. I'm excited to see how people use him.
BARC Speeder (-5), BARC Ion (+2), BARC Laser (+3)
Old Rank: Situational
New Rank: Competitive
Naked BARCs got a nice boost here. I'm going to go out on a limb and say they straight up replace ARC strike teams in most lists that previously used ARC strike teams; their dice pool is no joke for this cost, they are fast, and they are surprisingly durable for their cost while not being as vulnerable to being caught flat footed like STAPs.
AT-RT (-5), AT-RT Flamethrower (-5)
Old Rank: Handicap
New Rank: Situational
The Clone AT-RT has been pretty bad since it's release, mostly on account of not being a Clone Trooper. It's still a decent fire support platform, and now it is even cheaper. I could see folks taking a couple of these for fire supports and activation padding.
The flamethrower cut is neat for skirmish, but I think all flamethrower/aggro vehicles are going to get hit pretty hard by the arrival of DSD Spider Ion.
GAR R2-D2 (+10)
Old Rank: Competitive
New Rank: Viable
Boy do I wish cross faction units could have different costs in different factions. R2 has always fit somewhat more awkwardly into GAR than Rebels, and this feels sort of unnecessary to me for GAR. Personally I would have rather seen a change to how Secret Mission works to make it deployment neutral, but I think less R2 is good for the game overall, so it's hard to quibble with this.
Separatist Alliance
TLDR: Some minor buffs to stuff that barely gets used (Grievous, Cad Bane, dekas), some minor nerfs to stuff that gets slightly overused (naked B1s, B2-HA, AAT, STAPs). Overall CIS appears to live up to its reputation as the "best balanced" faction of stuff that's "quite good but not too good" with a relatively short list of changes.
General Grievous (-15), DT-57 Annihilator (-4)
Old Rank: Situational
New Rank: Viable
Grievous definitely needed some love. 19 points off his overall top line cost is a lot, but it still doesn't really address his primary weakness, which is that he's a premium costed commander without force powers. I think this will be more than enough that folks start experimenting with the General again, but I'm not sure it will be enough to push out the upcoming Super Tactical Droid as the most common CIS commander.
B1 Battle Droids (+2); E-5C, E-5s, E-60R (-2); Radiation Cannon (-6); various personnel upgrades (-1); Viper Droid (-2)
Old Rank: Competitive
New Rank: Competitive
This is basically a pure hit to naked B1s, with the +2 to the unit card coupled with at least -2 to all the B1 heavies (and -6 on the Rad Cannon!). You might actually see some Rad Cannons now, though you are still sticking an assault weapon on a unit that is decidedly not an assault unit.
The personnel upgrades also got cut. They were no where to be seen before; I'm not sure how much a single point changes that. If you see anything it will be the extra generic B1 model.
Hopefully you see less CIS lists that just spam naked B1s for activation padding.
B2-HA (+2)
Old Rank: Competitive
New Rank: Viable
CIS players, I'm sorry. Don't @ me.
I'm not sure how necessary this was; seeing 1-3 units of B2s sprinkled into most CIS lists felt perfectly fine to me. I don't think this means you see more ACMs, but you will definitely see less B2-HATs. They were already getting sort of pushed out by DSD Spider Ions.
Count Dooku (-5)
Old Rank: Viable
New Rank: Competitive
This strikes me as a "maybe you should consider taking Dooku instead of Maul" kind of change, and it might be enough to accomplish that. Dooku definitely gets more benefit out of Burst of Speed than Maul does, and he's explicitly an aggressive melee unit counter (which is a huge part of the meta right now) so I'd wager the salty haired Count is going to see a lot more table time again.
Cad Bane (-5)
Old Rank: Viable
New Rank: Viable
Cad Bane was definitely somewhat of a lackluster option in a faction with lots of great options. I'm not sure this really changes that; it's possible we will have to wait until the Shadow Collective wave to see what a competitive Cad Bane looks like (AMG has noted the various bounty hunters are slated for some changes at that time).
STAP Riders (+2)
Old Rank: Competitive
New Rank: Competitive
Well at least it's a nice round number now. Has it always bothered you as much as it has me that it was 73 and not 75?
STAPs are still good.
Droidekas (-5)
Old Rank: Situational
New Rank: Situational
The points cut is nice, but Droidekas get absolutely shredded by DSD Ion Spiders, which they also happen to share a slot with. This feels more like a structural issue to me than one that can be fixed with points. In a world where DSD Ion Spiders don't exist this cut would probably be enough to make me think about taking Droidekas, but that's not a world we live in.
AAT Federation Battle Tank (+5)
Old Rank: Competitive
New Rank: Viable
This is a pretty modest bump for an already very good unit. If anything the AAT is hurt more by the naked B1 increase, which it is frequently taken alongside.
Rebel Alliance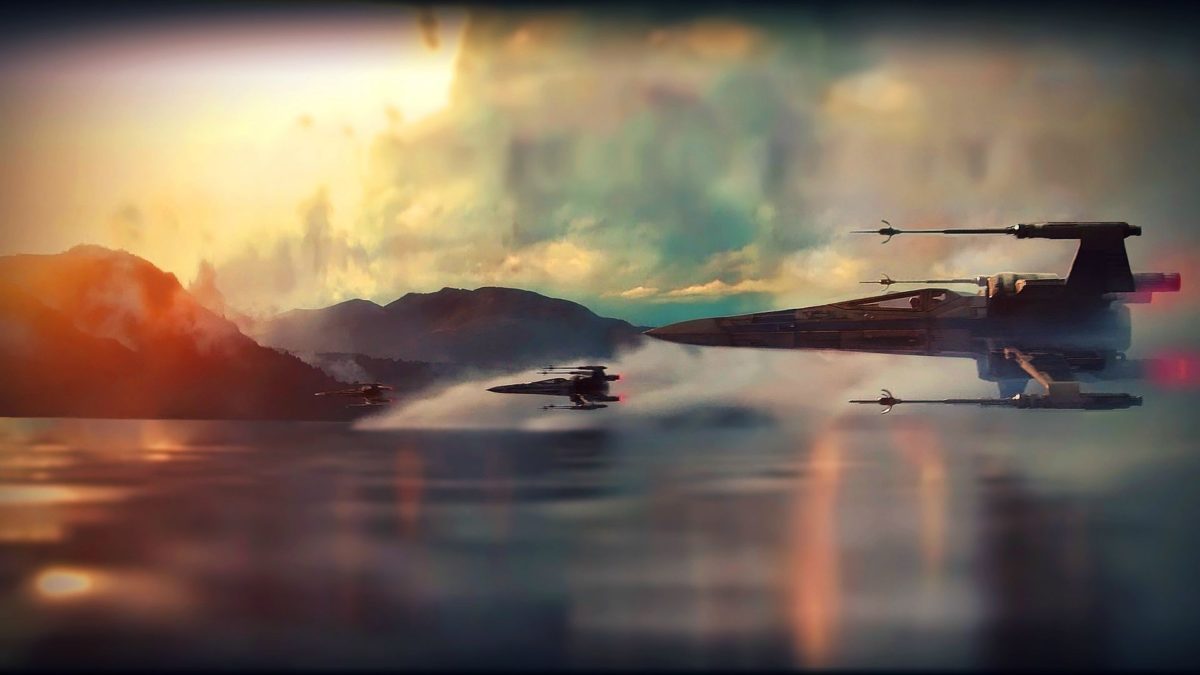 TLDR: Some huge buffs to some really underused units (ahem, Han), some nerfs to a couple clearly overused ones (R2, A-A5 Speeder Truck), some minor buffs to random stuff. Some bullets probably dodged.
Wookiees and T-47 be like:
Han Solo (add Steady, Low Profile cancels a hit)
Old Rank: Handicap
New Rank: Competitive
Han is one of the few recipients of Errata in this update, and boy is it a good one. Steady is one of the best keywords in the game, and it should allow Han to make up for his short range and general squishiness. He's still vulnerable to being suppressed and he's still rather expensive for a support commander, but I'm excited to give him a try again.
Han also benefits quite a bit from the Low Profile change, which allows you to cancel an extra hit when you have cover. Between that and Uncanny Luck, he's actually reasonably durable now for a white save character. Maybe Reckless Diversion could be interesting again. I could see pairing Han with some other abilities that shave hits off the top of a dice pool to make him even more durable (Chewie with Guardian or Luke with Barrier).
R2-D2 (+10)
Old Rank: Highly Competitive
New Rank: Competitive
Barring some kind of change to how Secret Mission works, this was 100% necessary. It would have been interesting to see this alongside a cut to 3PO (when you take him and R2 it is now 70 points, yikes) but less R2 is going to be good for the game. A change to make Secret Mission deployment neutral (have your opponent pick terrain pieces he has to get close to like in Payload or something) would have been a much more targeted and effective change towards the warping effective R2 has on battle card selection, but this will at least cut into R2 players' bids.
Jyn Erso (-10); Leia Organa (-10)
Old Rank: Situational
New Rank: Situational
These both feel needed and also possibly not enough. 80 is still kind of a lot for Leia when you can get a Rebel Officer for 45 or a Field Commander on one of your (still very competitive) Rebel heavies for much less. I'll give her a shot in Han/Wookiee lists, because that sounds kind of amusing, at minimum.
1.4 FD Laser Cannon (-5)
Old Rank: Situational
New Rank: Situational
The FD's issues have always been structural rather than with its points cost; a unit that can't move after you drop it is either going to be amazingly efficient or completely useless depending on your deployment, the terrain, and the battle cards. At least this makes it slightly less painful in the latter case.
Rebel Commandos, full unit (-2)
Old Rank: Handicap
New Rank: Situational
This is actually kind of interesting coupled with the Low Profile change. A naked unit clocks in at 48 points while being reasonably durable and throwing 4 surging black dice with Sharpshooter at Range 3. I could see the naked unit taken as an activation padding alterative to strike teams, or the full unit with a sniper upgrade taken alongside Chewie to guardian the hits that make it through Low Profile.
Speaking of strike teams…
Rebel Commandors, Strike Team: Low Profile cancels a hit; Sabs (-3)
Old Rank: Viable
New Rank: Competitive
Strike teams got sort of pushed out by the other excellent Rebel Special Forces choices recently, but this may be enough to see them again. The Low Profile change makes them effectively immune to other snipers, while making them more durable generally, though they will likely still melt to flanking speeder units.
The sab cut is interesting, especially in light of the corresponding drop of Emergency Stims back to its original cost. Sabs are a very uninteractive unit whose sole purpose is to basically prevent your opponent from playing the game, so their might be some degenerate possibilities there.
Pathfinders (-2)
Old Rank: Viable
New Rank: Viable
This feels kind of unnecessary to me, as Pathfinders were already making their way into serious tournament lists (especially with Bistan) but it's hard to quibble about two points.
Duck and Cover also got a (-2) cut.
X-34 Rifle Gunner (-8)
I'm not even going to rank a minor upgrade like this, but I wanted to list it because it was always kind of a meme that it was more expensive than High Energy Shells. Meme no more!
A-A5 Speeder Truck: Gonk Droid (+4); Unorthodox Tactician (+6, aims on activation); Reckless Driver (+6); AG-2G Quad Laser (-8!)
Old Rank: Highly Competitive
New Rank: Competitive
The A-A5 "Party Bus" hit the meta like a… well, a bus, when it came out. All of the increases here are reasonable and necessary, and it's still a very competitive unit, but maybe you see it more in purpose-built lists than almost literally every Rebel list. The Unorthodox Tactician timing change means you have to actually activate your bus to hand out the aims, which makes it like every other ability that hands out tokens to other units that isn't a command card. Just think of it like free action Spotter 3 with Range 3.
The Quad Laser cut feels a little out of place here, given it is already a widely taken competitive upgrade on a widely taken unit.
AT-RT Flamethrower (-5)
Old Rank: Handicap
New Rank: Handicap
I feel the same way about this one as the Clone RT cut. What this doesn't say is "Immune: Ion" and it's just going to still get shredded by the soon to be very popular DSD Spider Ion.
Rebel Troopers: MPL-57 Ion (-1); SX-21 (-2); Captain (-2); Specialist (-4)
Old Rank: Handicap
New Rank: Situational
The captain is the only one of these upgrades that ever sees play, and even then in somewhat specific lists that have kind of been pushed out by the aggro Rebel armor skews. I'm not sure any of these minor adjustments really do much to change that.
Galactic Empire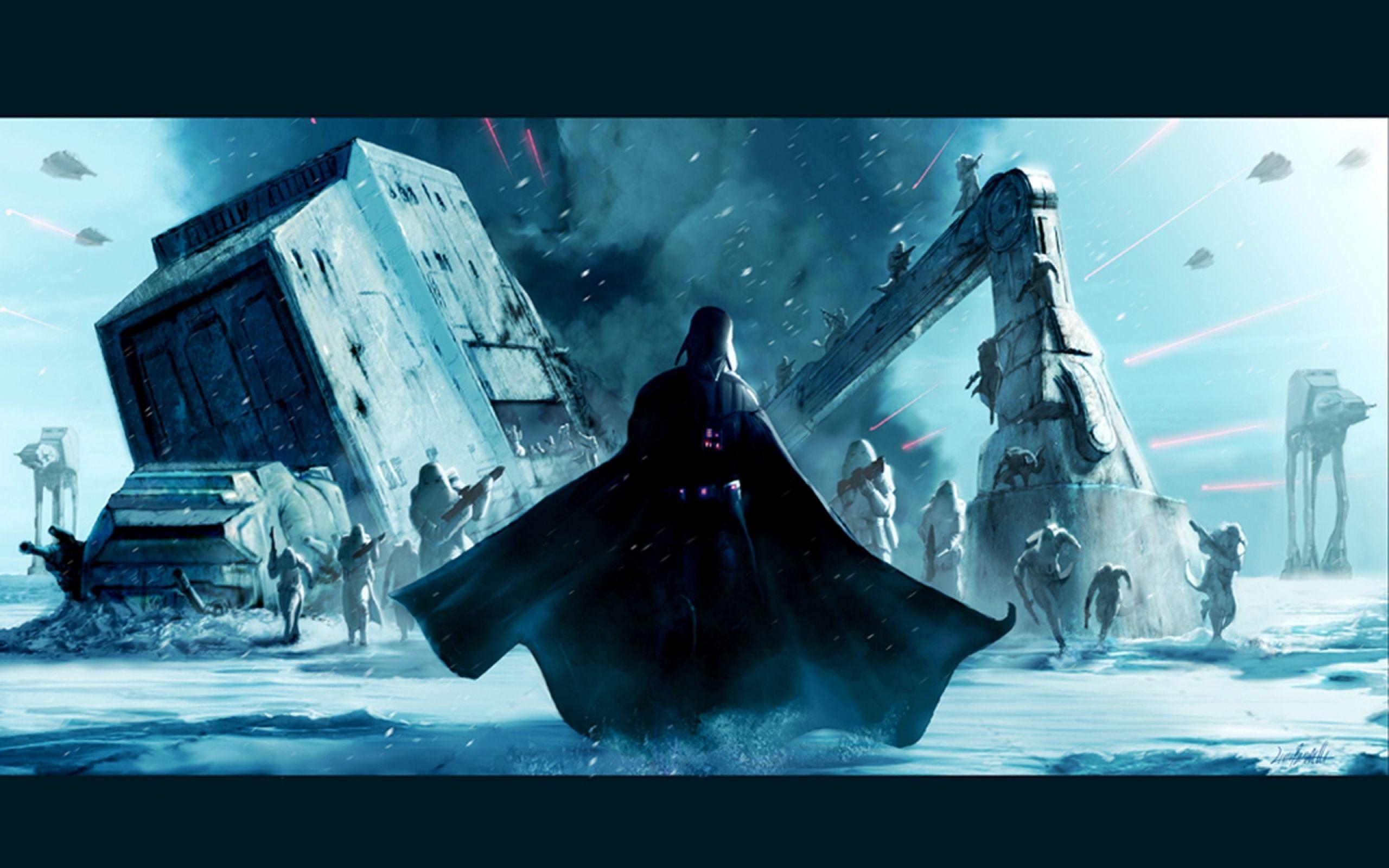 TLDR: Huge buffs to Vader, lots of points cuts across the board, some modest, some significant. The only faction where no units got any nerfs at all in this update. You might find that the Empire list you made yesterday is suddenly 40 or more points cheaper. Seriously.
This is going to be a long section. Where do I even start?
Darth Vader (Commander): Command Slot, Compel Corps, various command card buffs (+15)
Old Rank: Viable
New Rank: Highly Competitive
Okay, I guess you have to start here.
There's no question Vader got the most love of any unit in this update. He's Darth Vader, and his faction has been in sort of a rough spot for awhile (and lets be real, it is his faction), so it is somewhat understandable. This update comes at the same time as Burst of Speed (which also helps Vader a lot).
Let's hit the command card buffs first. Implacable gives dodge tokens on activation, and Darkness Descends has been reformatted to work like other "Divulge" cards: it now permanently provides Reliable 2 when you don't divulge it. The latter is pretty huge for his durability; with surge on defense, it gives Commander Vader a whopping 24 effective wounds (wounds divided by save failure chance) which is a good 50-60% more than most other force users, who sit around 12-15. Jedi Luke is probably the next highest in practice; he only has 14 effective wounds normally, but he has so many ways to get himself dodges that he can pretty closely replicate Vader's new "trick" of surging on defense most of the time.
It's sort of hard to know what to make of Compel: Corps. Storms are arguably the worst corps unit in the game, and they got a pretty meager (-2) points to their heavies in this update, so I'm not sure that really changes anything. This would be best used on Shores, but Vader doesn't really synergize with Shores. It could be pretty strong with Stormtrooper Specialists (who also got cheaper). That's probably what I would try first.
The command slot is interesting; personally I would stick Vigilance in there, but you could make some interesting cases for Esteemed Leader or even Aggressive Tactics depending on your build.
Darth Vader (Operative): +1 Wound (to 7), Speed 2, remove Spur, Training Slot, Various Command Card Buffs (+20)
Old Rank: Viable
New Rank: Highly Competitive
Well that's quite a laundry list. With all the slot buffs, the wound buffs, and the native Speed 2, I'm personally taking Operative Vader over Commander Vader every time unless I really intend to use Compel: Corps for something specific, and then maybe you just want to throw in Krennic anyway (he got cheaper too). Operative Vader doesn't even really need Burst of Speed; he's already one of the best force users at engaging because of how Scatter and Relentless interact with Force Push and Choke. Basically, if he starts at Range 3 of something, he can reach it (move, attack and Scatter the non-unit leader dudes toward you, move, choke the unit leader, force push the new unit leader [which will have to have replaced one of the dudes you scattered towards you] into melee with you).
The extra training slot is really like two training slots, since he doesn't need to take Endurance anymore to mitigate Spur. I guess you take Tenacity and like, Into the Fray? He already gets Surges now from Darkness Descends so maybe that's overkill. I feel sort of spoiled for choice here.
Dewbacks (-5)
Old Rank: Competitive
New Rank: Highly Competitive
Well I guess I know what to run Vader with. Dews were already experiencing something of a renaissance; Vader/Dews (yes, without Burst of Speed or any of these buffs) took second at the recent Lone Star Open and took two of the top eight spots (with Burst of Speed) at the London GT. I personally ran across a very competently run and threatening Veers/Boba/triple Dew list at SoCal Open. Creature troopers have a lot of uninteractive rules that can create some negative play experiences, so hopefully I'm wrong about this one, but it feels entirely unnecessary.
74-Z Speeder Bikes (-5); AT-ST (-5); Occupier Tank (-5)
Old Rank: Situational
New Rank: Viable
Empire vehicles definitely needed some love. Is five points enough love? The AT-ST also got a revamped Weiss (Field Commander, no exhaust) which means you can take all four weapons and just go nuts. I'm not sure it's better than the Hammers Pilot, but it's at least interesting.
Speeder Bikes were already seeing some play in creative Alpha Strike lists alongside Iden and Tactical Strike (with ISF); I'd wager you'll see those sorts of builds played around with again some.
Boba Fett (-5)
Old Rank: Situational
New Rank: Situational
I'm going to cop out on this one and just say I guess we'll have to wait to see what changes await him in the Shadow Collective release in the same fashion as Cad Bane, because five points feels sort of lackluster here.
Palpatine (-10), Imperial Royal Guard (-6), Electrostaff Guard (-4), Anger (-2)
Old Rank: Viable
New Rank: Viable
I'm lumping these together because, well, they go together. This is a collective -23 right off the top of any Palpatine list, not counting the other cuts to things like Storms. Palpatine could arguably be making a comeback already with the addition of Burst of Speed alone. I'm excited to see what folks do with these.
IRG can also fit pretty easily into non-Palpatine lists at this price. You can make some pretty silly Vader/Dew/IRG melee skews now, or just slot some IRG into a good old fashioned Krennic/DT/Shoretrooper gunline to soak wounds and play linebacker.
LAAT (-15); Baron Rudor (-4); Governor Pryce (-5)
Old Rank: Handicap
New Rank: Viable
This cut was definitely needed. The LAAT was trying to be a transport and a gunship at the same time, and basically succeeding at neither. A sizeable cut like this should help quite a bit.
The Pilot cuts are nice too.
Krennic (-15), Death Troopers (-4), E-11D Config (-8)
Old Rank: Handicap
New Rank: Competitive
Well that is a straight 27 points right off the top of any Krennic/Deathtrooper list, possibly more if you run multiple Death Troopers in it, which you can certainly afford to do now.
I've always enjoyed Krennic mechanically and was sort of worried that he would be hedged out with the news that Vader was edging in on his territory with Compel, but I think these cuts are enough to carve out a unique space for him as the "Shoretrooper gunline" commander. It's also cheap enough that you could just run him with Operative Vader and have your cake and eat it too.
DT-F16 also got a pretty substantial cut (-7), but she's still not a DLT-19D, so I'm not sure how much of a difference that makes.
Somewhat related, but it is worth noting that the biggest natural predator of Death Troopers (ARC strikes) is getting nerfed pretty hard.
Scout Troopers (gain Scout 3, Low Profile cancels a hit)
Old Rank: Handicap (full unit), Competitive (strike team)
New Rank: Situational (full unit), Competitive (strike team)
The Scout 3 is mildly interesting, but the real news here, as with Rebel Commandos, is the Low Profile change. It makes sniper teams basically immune to other sniper teams while increasing their durability quite a bit generally.
Oddly, Scout sabs didn't get a cut even though the Rebel ones did. Sabs aren't especially interactive so I don't personally mind that, but its interesting.
General Veers (-5)
Old Rank: Viable
New Rank: Viable
This feels about right. Veers is just sort of okay, which is perfectly on brand. I wouldn't have complained about going all the way down to 70 but 75 is perfectly defensible.
Agent Kallus' Bo-Rifle (-10)
Old Rank: Situational
New Rank: Viable
The Bo-Rifle always felt a bit over costed, so no complaints here.
T-21 Special Forces Trooper (-2)
Old Rank: Viable
New Rank: Viable
ISF with T-21s were already seeing play in Iden Tactical Strike lists with good effect, so I'm not sure how necessary this is, but I guess it's only two points?
It strikes me that there are a lot of things on this Empire list that are "only" a couple of points. A couple of points across an entire list add up pretty quickly.
T-21B Shoretrooper (-3)
Old Rank: Viable
New Rank: Competitive
Rolling back the old T-21B nerf from last year. Shores are one of the most efficient corps units in the game at Range 3-4; I feel the same way about this as I do the ISF cut, above. Probably unnecessary, maybe not a big deal? Anyway, dust off those Shorelines. The Shore models are one of the reasons I bought into Empire in the first place two years ago, now maybe I have a good reason to finish painting them.
Storm Heavies (-2), HH-12 (-4), Storm Captain (-2), Storm Specialist (-3)
Old Rank: Situational
New Rank: Viable
If there is a cut here that actually really helps the Storms, it is the Captain and Specialist cuts. Sadly the historically standard "Storm with just a heavy" format doesn't get much love here, but it's a -4 to -5 cut when you couple it with one of the personnel upgrades, which were already seeing some use due to their good utility. This is definitely a nice boost to Captain Storms. Go buy some Storm Upgrade Packs if you haven't already.
Gideon Hask (-9), Del Meeko (-13)
Old Rank: Handicap
New Rank: Competitive
Now these are some deep cuts. Inferno Squad was definitely in a rough spot, so this was needed. We'll see if -22 points off the top line of Inferno is too far or not.
Summary
How does one summarize changes of this magnitude? Clones down, Empire up, Rebels and CIS neutral? I don't even know. Go build some lists.
Here are all the changes in one place, just for you. And anyone else that reads this article. Points summary tables courtesy of my colleague Alice "RagnarokAngel" Lirette.
If a unit is listed on here as "0" that simply means it didn't change from the last update, but the point value is different from its unit card (because it is listed in the points document).
Republic
| | | | |
| --- | --- | --- | --- |
| | Previous Points | New Points | Point Change |
| Units | | | |
| Anakin Skywalker | 160 | 155 | -5 |
| ARC Troopers | 78 | 78 | 0 |
| ARC Troopers: Strike Team | 27 | 27 | 0 |
| AT-RT | 65 | 60 | -5 |
| BARC Speeder | 60 | 55 | -5 |
| Clone Captain Rex | 90 | 100 | 10 |
| Clone Commander | 55 | 60 | 5 |
| LAAT/le Patrol Transport | 120 | 105 | -15 |
| Phase II Clone Troopers | 62 | 62 | 0 |
| Obi-Wan Kenobi | 170 | 170 | 0 |
| R2-D2 | 45 | 55 | 10 |
| Upgrades | | | |
| BARC Ion Gunner (BARC Speeder) | 22 | 24 | 2 |
| BARC Twin Laser Gunner (BARC Speeder) | 15 | 18 | 3 |
| RPS-6 Gunner (BARC Speeder) | 21 | 21 | 0 |
| AT-RT Flamethrower (AT-RT) | 20 | 15 | -5 |
| AT-RT Rotary Blaster (AT-RT) | 20 | 20 | 0 |
| AT-RT Laser Cannon (AT-RT) | 10 | 10 | 0 |
| DC-15 Phase 1 Trooper (Phase 1 Clones) | 27 | 26 | -1 |
| DP-23 Phase 1 Trooper (Phase 1 Clones) | 23 | 22 | -1 |
| RPS-6 Phase 1 Trooper (Phase 1 Clones) | 21 | 21 | 0 |
| Z-6 Phase 1 Trooper (Phase 1 Clones) | 23 | 23 | 0 |
| Phase II Mortar Trooper (Phase 2 Clones) | 20 | 18 | -2 |
| Echo | 40 | 42 | 2 |
| Fives | 36 | 40 | 4 |
| Phase I Clone Trooper | 10 | 10 | 0 |
| Phase I Clone Captain | 14 | 12 | -2 |
| Phase I Clone Specialist | 14 | 11 | -3 |
| Phase II Clone Trooper | 13 | 13 | 0 |
Separatist Alliance
| | | | | |
| --- | --- | --- | --- | --- |
| | Previous Points | New Points | Point Change | Notes/Other Changes |
| Units | | | | |
| AAT Trade Federation Battle Tank | 170 | 175 | 5 | |
| B1 Batte Droids | 36 | 38 | 2 | |
| B2 Battle Droids | 45 | 45 | 0 | |
| Cad Bane | 125 | 120 | -5 | |
| Count Dooku | 200 | 195 | -5 | |
| Droidekas | 80 | 75 | -5 | |
| General Grievous | 170 | 155 | -15 | |
| STAP Riders | 73 | 75 | 2 | |
| Upgrades | | | | |
| DT-57 Annihilator (Grievious) | 12 | 8 | -4 | |
| E-5C B1 Trooper (B1 Battle Droids) | 18 | 16 | -2 | |
| E-5S B1 Trooper (B1 Battle Droids) | 20 | 18 | -2 | |
| E-60R Trooper (B1 Battle Droids) | 20 | 18 | -2 | |
| Radiation Cannon Trooper (B1 Battle Droids) | 22 | 16 | -6 | |
| B2-ACM Trooper (B2 Battle Droids) | 24 | 24 | 0 | |
| B2-HA Trooper (B2 Battle Droids) | 30 | 32 | 2 | |
| B1 Battle Droids | 5 | 4 | -1 | |
| B1 Security Droid | 7 | 6 | -1 | |
| OOM-Series Battle Droid | 9 | 8 | -1 | |
| B2 Battle Droids | 13 | 13 | 0 | |
| Viper Recon Droid | 8 | 6 | -2 | |
Rebel Alliance
| | | | | |
| --- | --- | --- | --- | --- |
| | Previous Points | New Points | Point Change | Notes/Other Changes |
| Units | | | | |
| 1.4 FD Laser Cannon | 70 | 65 | -5 | |
| Chewbacca | 90 | 90 | 0 | |
| Fleet Troopers | 40 | 40 | 0 | |
| Han Solo | 100 | 100 | 0 | Gained Steady. Low Profile cancels a hit. |
| Jyn Erso | 100 | 90 | -10 | |
| Leia Organa | 90 | 80 | -10 | |
| Luke Skywalker (Operative) | 195 | 195 | 0 | |
| Pathfinders | 58 | 56 | -2 | |
| R2-D2 | 45 | 55 | 10 | |
| Rebel Commando | 50 | 48 | -2 | Low profile cancels a hit. |
| Rebel Commando Strike Team | 20 | 20 | 0 | Low profile cancels a hit. |
| Rebel Officer | 45 | 45 | 0 | |
| T-47 Airspeeder | 130 | 130 | 0 | |
| Tauntaun Riders | 95 | 95 | 0 | |
| Wookie Warriors | 69 | 69 | 0 | |
| X-34 Landspeeder | 60 | 60 | 0 | |
| Upgrades | | | | |
| A300 Short Range/Long Range Config (Pathfinders) | 0 | 0 | 0 | |
| Personal Combat Shield (Sabine Wren) | 5 | 5 | 0 | |
| The Darksaber (Sabine Wren) | 15 | 15 | 0 | |
| Refurbished "Gonk" Droid | 10 | 14 | 4 | |
| Unorthodox Tactician (A-A5 Speeder Truck) | 10 | 16 | 6 | |
| A-300 Rifle Gunner (X-34 Landspeeder) | 9 | 1 | -8 | |
| RPS-6 Gunner (X-34 Landspeeder) | 31 | 31 | 0 | |
| AG-2G Quad Gunner (A-A5 Speeder Truck) | 36 | 28 | -8 | |
| AT-RT Flamethrower (AT-RT) | 20 | 15 | -5 | |
| AT-RT Rotary Blaster (AT-RT) | 20 | 20 | 0 | |
| AT-RT Laser Cannon (AT-RT) | 10 | 10 | 0 | |
| Ax-108 "Ground Buzzer" (T-47 Airspeeder) | 10 | 10 | 0 | |
| Mo/Dk Power Harpoon (T-47 Airspeeder) | 0 | 0 | 0 | |
| Mark II Medium Blaster (X-34 Landspeeder) | 26 | 26 | 0 | |
| M-45 Ion Blaster (X-34 Landspeeder) | 31 | 31 | 0 | |
| MPL-57 Barrage Trooper (Fleet Troopers) | 22 | 19 | -3 | |
| Bistan | 28 | 28 | 0 | |
| Pao | 22 | 20 | -2 | |
| Proton Charge Saboteur (Rebel Commandos) | 26 | 23 | -3 | |
| MPL-57 Ion Trooper (Rebel Troopers) | 18 | 17 | -1 | |
| SX-31 Trooper (Rebel Troopers) | 17 | 15 | -2 | |
| Z-6 Trooper (Rebel Troopers) | 20 | 20 | 0 | |
| CM-O/93 Trooper (Veteran Troopers) | 26 | 26 | 0 | |
| Bowcaster wookie (Wookie Warriors) | 31 | 31 | 0 | |
| Fleet Trooper | 7 | 7 | 0 | |
| Rebel Officer | 16 | 16 | 0 | |
| Rebel Trooper | 7 | 7 | 0 | |
| Rebel Trooper Captain | 11 | 9 | -2 | |
| Rebel Trooper Specialist | 12 | 8 | -4 | |
| Rebel Veteran | 9 | 9 | 0 | |
| Reckless Driver (A-A5 Speeder Truck) | 6 | 12 | 6 | |
| Wedge Antilles | 1 | 5 | 4 | Gained Field Commander |
Galactic Empire
| | | | | |
| --- | --- | --- | --- | --- |
| | Previous Points | New Points | Point Change | Notes/Other Changes |
| Units | | | | |
| 74-Z Speeder Bikes | 75 | 70 | -5 | |
| AT-ST | 160 | 155 | -5 | |
| Boba Fett | 125 | 120 | -5 | |
| Darth Vader (Commander) | 175 | 190 | 15 | Gained Command Slot. Gained Compel: Corps Trooper. Various Command card buffs. |
| Darth Vader (Operative) | 155 | 175 | 20 | Gained Training Slot. Gained Speed 2. Lost Spur. Add one wound. Command card buffs. |
| Director Orson Krennic | 90 | 75 | -15 | |
| Dewback Rider | 75 | 70 | -5 | |
| DF-90 Mortar Trooper | 38 | 38 | 0 | |
| Emperor Palpatine | 200 | 190 | -10 | |
| General Veers | 80 | 75 | -5 | |
| Imperial Death Troopers | 76 | 72 | -4 | |
| Imperial Officer | 45 | 45 | 0 | |
| Imperial Royal Guards | 75 | 69 | -6 | |
| LAAT/le Patrol Transport | 120 | 105 | -15 | |
| Scout Troopers | 48 | 48 | 0 | Gained Scout 3. Low Profile cancels a hit. |
| Scout Troopers Strike Team | 20 | 20 | 0 | Gained Scout 3. Low Profile cancels a hit. |
| Snowtroopers | 44 | 44 | 0 | |
| TX-225 GAVw Occupier Assault Tank | 145 | 140 | -5 | |
| Upgrades | | | | |
| J-19 Bo-Rifle Blaster/Staff (Agent Kallus) | 25 | 15 | -10 | |
| CR-24 Flame Rifle (Dewback Rider) | 15 | 15 | 0 | |
| RT-97C Blaster Rifle (Dewback Rider) | 10 | 10 | 0 | |
| T-21 Blaster Rifle (Dewback Rider) | 5 | 5 | 0 | |
| E-11 D Grenade Launcher Config/Focus Fire Config (Imperial Death Troopers) | 8 | 0 | -8 | |
| DT-F16 (Imperial Death Troopers) | 22 | 15 | -7 | |
| Electrostaff Guard (Imperial Royal Guard) | 25 | 21 | -4 | |
| T-21 Special Forces Trooper (Imperial Special Forces) | 29 | 27 | -2 | |
| T-21B (Shoretroopers) | 35 | 32 | -3 | |
| T-7 Ion Snowtrooper (Snowtroopers) | 20 | 18 | -2 | |
| DLT-19 Stormtrooper (Stormtrooper) | 22 | 20 | -2 | |
| HH-12 Stormtrooper (Stormtrooper) | 20 | 16 | -4 | |
| RT-97C Stormtrooper (Stormtrooper) | 26 | 24 | -2 | |
| T-21 Stormtrooper (Stormtroopers) | 24 | 22 | -2 | |
| Del Meeko | 38 | 25 | -13 | |
| Gideon Hask | 38 | 29 | -9 | |
| 88 Twin Light Blaster Cannon (AT-ST) | 10 | 10 | 0 | |
| AT-ST Mortar Launcher (AT-ST) | 5 | 5 | 0 | |
| DW-3 Concussion Grenade Launcher (AT-ST) | 8 | 8 | 0 | |
| Baron Rudor | 12 | 8 | -4 | |
| General Weiss | 1 | 5 | 4 | Gained Field Commander. Remove Exhaust. |
| Governor Price | 10 | 5 | -5 | |
| Imperial Officer | 17 | 17 | 0 | |
| Shoretrooper | 10 | 10 | 0 | |
| Snowtrooper | 8 | 8 | 0 | |
| Stormtrooper | 8 | 8 | 0 | |
| Stormtrooper Captain | 12 | 10 | -2 | |
| Stormtrooper Specialist | 12 | 9 | -3 | |